Fresh and Frozen. Local and Imported. We offer quality meats and seafood that you'd be proud to bring home. Below is a sampling of what we carry.
BEEF
Beef Banana Shank
Beef Bone (Xuong bò)
Beef Neck Bone
Beef Eye Round (perfect for Phở soup!)
Beef Flap Meat
Beef Hindshank (Chamorro de res)
Beef Neck Bone
Beef Oxtail
Beef Short Ribs (cut to order)
Beef Tendon
Beef Tongue (Lengua de res)
Beef Tripe
Boneless Ribeye
Diesmillo de Res
PORK
Lean Pork Leg Meat
Pork Belly (side pork)
Pork Belly Rib-on
Pork Blood
Pork Brain
Pork Butt Boneless
Pork Chops
Pork End Guts
Pork Feet (Hind & Front)
Pork Intestines
Pork Leg Meat
Pork Neck Bone
Pork Spareribs
Pork Tenderloin
FISH
Butter Fish
Fresh Live Catfish
Galunggong
Golden Pompano
Hamachi Yellowtail
Lake Smelt
Saba Mackerel
Salmon Fillet
Salmon Steak
Sole
Stripe Bass
Swai Fillet
Tilapia
Tilapia Fillet
Tuna Loin
POULTRY
Baking Hen
Chicken Bones (Xuong gà)
Chicken Breast
Chicken Drumsticks
Chicken Feet (Chân Gà)
Chicken Heart & Gizzard
Chicken Leg Quarters
Chicken Short Wings
Chicken Wings
Duck (Whole Frozen)
Duck Leg Quarters
Fresh Young Whole Chicken
Silkie Chicken (烏骨雞)
Stewing Hen
SHELLFISH
Arctic Clam
Baby Clam Meat
Black Tiger Shrimp
Calamari
Dungeness Crab (seasonal)
Freshwater Prawns
Jumbo Squid
New Zealand Greenshell Mussels
Octopus (Pulpo)
Oysters (60ct, 24ct, or singles)
Periwinkle
Pud Shrimp
Scallops
White Shrimp (various sizes)
MISC FROZEN
Featherback Fish (Cá thát lát)
Frog Legs
Goat Meat
Rabbit (Con tho)
Salted and Dried Fish
Tinfoil Barb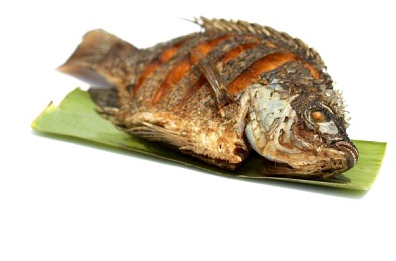 We offer complementary fish fry. Just choose your favorite fish, and we'll take care of it!